Bedroom Paint Ideas – Finding the perfect color combination of wall paint colors for the bedroom can mean the difference between getting a good night's sleep and staying awake all night. You might have noticed that most paint colors that are used in bedrooms are muted or are in pastel colors because of their soothing effect. After all, this is what you should be aiming for because this is where you sleep. But should your color palette be limited to this color scheme only? Well, not really.
Modern bedrooms nowadays have bold colors painted on the walls, while others are a bit more daring by adding texture and graphics. If you are looking for bedroom paint ideas, try these ones out.

Unique Paint Decorating Ideas
Your bedroom is your sanctuary which is why you should make it your own and transform it into a place that creates that cozy feeling to help you get a good night's sleep. If you are running out of paint color ideas, why not try these unique and fun ways to upgrade your space?
Stripes and patterns
Stripes are not just for clothes. You can use it on the interior of your bedroom. When painting stripes, choose one wall as your accent wall. Keep in mind that stripes don't have to be painted on vertically alone. You can create different patterns to make the wall pop.
Paint the ceiling
Did you know that you can also paint your ceiling to make it the visual focal point in your room? Just as you would paint a wall, apply a decorative paint to your ceiling above the bed. Confine the paint in this area so that it is the center of attraction [1].
Go dark
Most bedrooms use cool colors on walls for a soothing effect but choosing darker colors can also be worth trying, especially when your bedroom is located in the east, where the sun tends to be brightest. A dark shade, such as deeper shades of brown or even gray paint combined with blackout curtains can help create a calming atmosphere conducive to sleep.
Half it
What are other unique paint ideas to try? How about doing a half and half? As the name suggests, you should divide your walls into two sections where the lower half is painted a darker color while the upper portion is a lighter shade for contrast. To make your space even more interesting, choose a bed that is closer to the ground to enhance the effect of your walls.
Gender neutral
Another example of wall painting ideas that you might want to consider is to use silver in the bedroom. This is appropriate if you and your partner can't decide which color to go with. Since silver is neutral, you can choose furniture, bedding or pillows even that add vibrant pops of color [2].

Bedroom Paint Ideas To Try
It is understandable that finding the right wall paint to use in your bedroom can be a daunting challenge at times. With that said, here are some calming color scheme ideas for inspiration that may work in your room.
Tangerine
Bolder colors are in and if you are planning on giving your bedroom an upgrade, why not try painting one wall in tangerine? It's vibrant, it's bold and it will work nicely with neutral colors too. Think of it as a statement piece in your room.
Turquoise
This color gives your bedroom that vibrant feel to it which is a plus if you want to wake up feeling energized and upbeat. If you are going to use this color, you might want to pair it with sheets and textured pillows to create a focal point. Place your bed near the window to get an extra dose of sunshine in the morning.
Light blue
Blue is a soothing color hence it is frequently used in numerous bedroom walls. You can play with different shades of blue, such as sky blue for the ceiling, or mix and match it with white bedding and patterned throw pillows to create the perfect sanctuary for you.
Yellow stripes
For rooms that aren't getting enough sunshine, you need to take matters into your own hands. Paint the wall in yellow stripes to help make your space bright even when there is only a small amount of natural light filtering in. For sure, you'll feel energized when you see a splash of bolder colors in your bedroom [3].
Creamy white
Another example of wall painting ideas to paint your walls creamy white. This is a classic color option that you can never go wrong with it. With a neutral color on your wall, you now have more control over choosing your bedding and other accessories. What's great about having creamy white walls is that since it's minimalistic in tone, it can help create a calming vibe which is appropriate for the bedroom. For those who find this shade a bit boring, try adding splashes of color with paintings and other vibrant pieces of bedroom artwork.
Jewel colors
If you want to create a luxurious feel to your bedroom, you might want to go for jewel tones such as sapphire blue, emerald green, and even ruby red. Their rich high-pigment colors help create a unique bedroom theme and relaxing environment. All that is left to do is to mix and match these colors with your bedding and the rest of your room's accessories and you have a stunning space to sleep in.
Trendy pastels
What other colors can you paint your bedroom walls in? Think trendy such as the combination of pink and dove gray, which when paired together, create a soothing and relaxing atmosphere. The best thing about your bedroom is that it is the perfect place to try out different colors to match your mood [4].
Coral
Use your favorite coral lipstick color as the basis for your bedroom walls and what you'll get is this ultra chic space to luxuriate. Dress up your walls with wooden picture frames to create contrast and play with various neutral tones when selecting your bedding.

Additional Tips On Choosing Bedroom Paint Colors
Upgrading your bedroom from time to time is necessary to make your space more inviting. And when it comes to choosing bedroom paint, there are several factors that you need to consider. Most will experts recommend that you go with colors that are soothing and relaxing. Though splashes of neon colors on your walls may give your space a fun and funky vibe, while sticking to the classics such as black and white, may work too. If you are running out of color combinations for your modern bedroom, check out fashion magazines as there are tons of pairing to think of.
Choosing the perfect color scheme to match your style:
Go neutral
You'll never go wrong when choosing neutral colors for your bedroom walls. Think ivory, black, gray, beige and antique white as they are timeless classic colors. And because they don't clash with other colors, it's easier to accessorize your bedroom.
Bright is nice
Not everyone is a fan of bright colors in the bedroom since it tends to make you feel energized. Still, this is not a bad choice if your room is not getting enough sunlight or you are just a huge fan of bright colors. With that said, use a bold color on one wall first as your focal point, and see if you like the vibe it sets.
Soothing pastels
Pastel colored paints are a welcome relief due to their soothing tones which is why pastel paints are often the popular choice for the bedroom. Soft hues of lavender, pinks, yellows and baby blues are often the go-to colors.
A Last Word About Bedroom Paint Ideas
As mentioned before, there are several factors to consider when choosing paint for your bedroom. First, take into account your preferences as well you're partners if you're sharing your space. Second, take into account the color and style of your existing furniture. Third, take into account the size of your bedroom as your choice of color can make your space appear bigger or smaller [5].
Although picking a paint for your bedroom wall can be tough at times, experimenting with different shades and color combinations will land you the perfect one. When in doubt, bring in the professionals to have your space assessed first.
Bedroom Paint Ideas Resources:
[1]   FreshHome; Bedroom Paint Ideas: What's Your Color Personality?, Cynthia Bowman, June 24, 2015.
[2]   MyDomaine; 11 Insanely Cool Bedroom Paint Colors Every Pro Uses, Sacha Strebe, October 26, 2018.
[3]   House Beautiful; 25+ Colorful Bedrooms That'll Make You Wake Up Happier, Sienna Fantozzi, Mendelsohn, January 05, 2019.
[4]   Better Homes & Gardens; Paint Color for Bedrooms, Sarah Egge.
[5]   The Spruce; How to Choose the Right Paint Colors for Your Bedroom, Lauren Flanagan, November 04, 2018.
Summary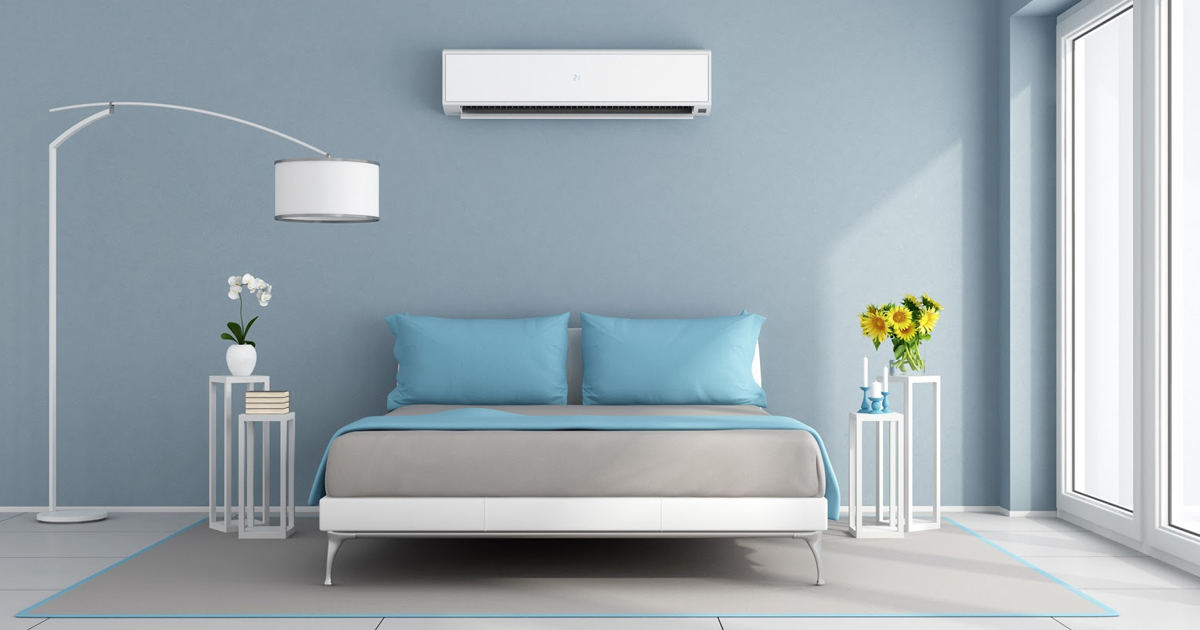 Article Name
Bedroom Paint Ideas – A Simple Guide For Top Styles In 2019
Description
[QUESTION] What are the best bedroom paint ideas? [ANSWER] Finding the perfect color combination of wall paint colors for the bedroom can mean the difference between getting a good night's sleep and staying awake all night.
Author
Sleep Team
Publisher Name
Tomorrow Sleep
Publisher Logo