Best Time To Buy A Mattress – Sleep is when our body starts to recuperate from the work we have done during the day. Research from the National Sleep Foundation demonstrates that about 45% of Americans report poor or insufficient sleep at least one time per week. There are a lot of factors that can disrupt a restful night's sleep. One is a poor mattress. So, when is the best time to buy a mattress?
Buying a mattress is an investment in your health
To make a wise choice, you should research various mattress brands and also the type of mattress that's best for your needs. Chances are that a lot has changed in the mattress world since the last time you went mattress shopping. Before you buy a mattress online or in a brick and mortar store, you should be aware of the various mattress options available. Here are a few factors that you need to consider to find out if now is the best time to buy a mattress.
Your mattress is over 8 years old
Researchers have determined that the typical lifespan of a  mattress averages 8 years. However, this can vary depending on the brand and type of mattress you own. Wear and tear can also occur due to sleeping habits.
You wake up with aches and pains
If you're experiencing back pain every time you wake up, it means that your mattress may not have enough support. The natural curve of your spine should appear when you're lying down. If the curve seems exaggerated, then it may be time to think about purchasing a new mattress.
You toss and turn at night
Waking up with stiffness is another sign of a poor mattress. If you've been tossing and turning on your bed at night, unable to find a good position for sleep, then you should consider shopping for a new one.
You snore
Snoring and mouth breathing can happen for many reasons. If you've tried a number of snoring remedies to no avail, it might be time to look into a mattress that can be fitted on an adjustable frame. Just about any mattress fits on top of this type of frame except innerspring mattresses. Adjustable frames allow you to elevate your head without constantly repositioning your pillow, reducing your chance of snoring.
You're about to or have recently moved
When is the best time to buy a mattress? When you are planning to move, consider mattress buying as an option instead of carrying your old mattress to your new space.  The cost of transporting your old mattress may be more expensive than getting a new one.

The Best Time To Buy A Mattress
Regardless of whether you are browsing for mattresses in brick and mortar stores or shopping for a mattress online, you will find that they go on sale often throughout the year. Keep in mind that the price of mattresses is also sometimes negotiable. Here's what you should know to get a great deal on a mattress.
The best month to purchase a mattress
In terms of months, the best time to buy a mattress is in May. Most mattress retailers and department stores will be restocking the newer models around June through September which means that they will be cutting the price of their older models in the spring.
Holiday sales are key
When is the best time of year to buy a mattress? You might want to check around national holidays, such as the 4th of July, Thanksgiving, and Memorial Day. It is during these holidays that brick and mortar stores, as well as online mattress retailers, typically offer great deals on a comfortable mattress that will help you get a good night's sleep.
Overstock sales
Are you looking for a quality mattress within your shopping budget? Check for seasonal sales during autumn or the spring. Many mattress shops have overstocks or surplus mattresses that they are willing to sell at a lower price. These may include high-quality memory foam, innerspring, or even latex mattresses at a sale price.
Close-out sales
If you go mattress shopping at a store that is closing down, you may also find a good deal. Mattress prices are greatly reduced during close-out sales in order to dispose of their stock as soon as possible. You can check out the company's mattress buying guide to find out what type best fits your needs. During closeout sales, many find that the buying price is a great deal for the type of mattress being sold.
End of the year Black Friday / Cyber Monday sales
Mattress companies understand that many people go shopping at the end of the year so that they can start the new year fresh. To generate more sales, they often bring the price of their mattresses down which is why December is the best time of the year to buy a mattress.

Mattress Shopping Tips
Now that you have an idea of what the best time of the year to buy a mattress is, now you need to decide which mattress that will bring you the comfort and support you need to sleep better at night. If mattress buying is on the top of your to-do list, there are a few things you should consider.
Check online
Online mattress shopping is a great way to get a sense of what type of mattresses are available in today's market. Some companies share videos of actual customers unboxing their beds and giving their first impressions. Plus, you can price shop from the comfort of your home.
Guarantees
Search for retailers that are willing to offer a guarantee on the price of their mattress. There are some sellers who are willing to refund you the difference if their product goes on sale within a specific period after your purchase.
Understand the different types of mattresses
There are different types of mattresses being sold today such as foam, coil spring, latex and even hybrid mattresses. Each one has its own list of pros and cons, which is why you should make time reading mattress reviews before you make a purchase. For example, foam mattresses are known to provide comfort and support by contouring around your body while a coil spring gives extra bounce. If you want to get your hands on a quality mattress, you need to understand their differences.
Size
Size should also be a factor when hunting a new mattress. Will you be shopping for a twin XL, queen-size mattress, or king-size mattress? Size affects the price.  It is also necessary to know whether your mattress will also need a box spring to help elevate your bed.
Price
Of course, the price of the mattress that you are going to purchase should be a factor since you want to get the best value for your money. Compare the price between stores, especially when shopping online, to narrow down your choices according to your budget and needs.
Learn to negotiate
Another tip to consider when shopping for a mattress is that price is often negotiable. This means that you can often haggle with mattress sales people until you get a better deal for your mattress. This works best when shopping in-store.
A higher price doesn't always mean higher quality
Just because you came across a mattress that costs thousands of dollars doesn't mean you found the best bed. Even if it is a branded one, there may be better options at cheaper rates, which is why you should make it a point to do your research and test out mattresses out whenever you can.
Purchasing a mattress doesn't have to be tough as long as you know where to find one, your budget and when the right time to buy is. Above all, remember that buying a mattress online or in a brick and mortar store is an investment in your health.
Summary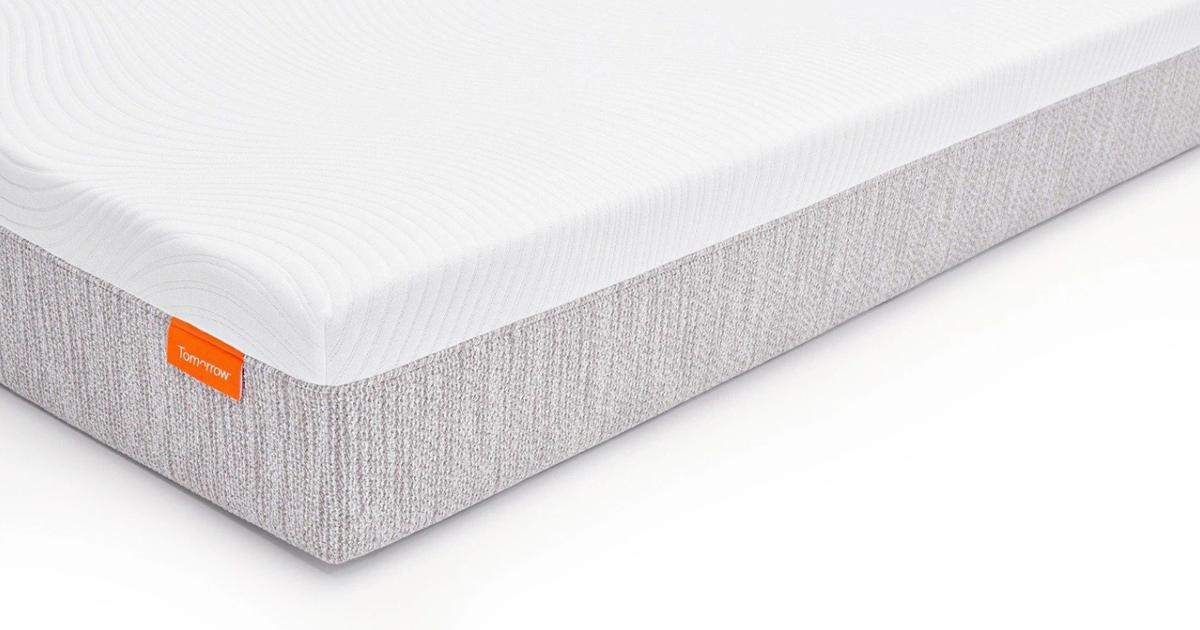 Article Name
Best Time To Buy A Mattress – Navigating The Sales Online & Offline
Description
[QUESTION] When is the best time to buy a mattress? [ANSWER] Research from the National Sleep Foundation demonstrates that about 45% of Americans report poor or insufficient sleep at least one time per week.
Author
Sleep Team
Publisher Name
Tomorrow Sleep
Publisher Logo