DIY Room Decor – The bedroom is a personal sanctuary in which to explore creativity and build a space that provides comfort above all. It can be rustic, chic, woodsy, beachy, or even bucolic. There are plenty of stylish home decorations available to create the perfect room, and DIY room décor is a fantastic way to save money on said decorations.
It does not matter whether it is for your bedroom, living room, kids' rooms, or guest room, décor ideas come to life through DIY. Not only will you get a personalized item for your room, but you can also let your fun and creative side loose.  Here are ten DIY room décor ideas that are worth trying.
---
DIY Room Decor Tip #10 – Recycled Rainbow Mobile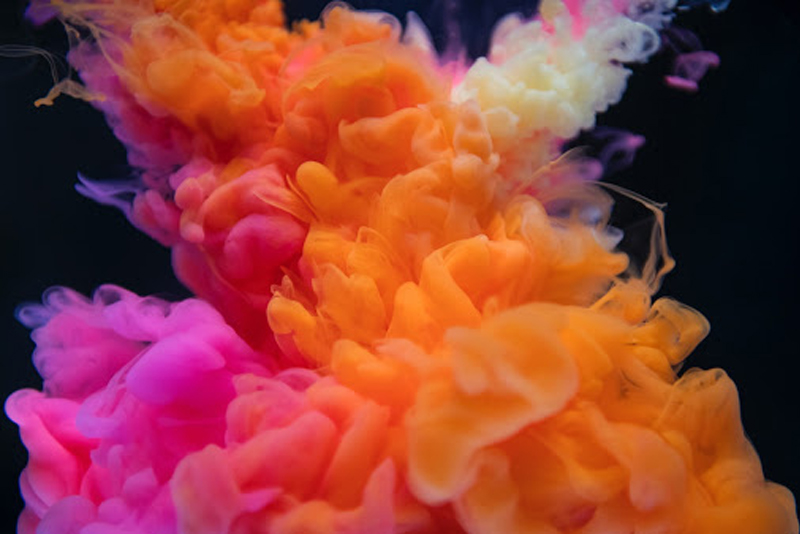 Rainbows are magical formations in the sky that inspire joy and a natural calm. Capture this effect by making your own rainbow mobile using recycled materials.
For this project, you will need twine, scissors, a box cutter, an awl, plastic boxes that are no longer in use, and colored permanent markers. Cut several circles from the plastic boxes, and set them aside. Use colored markers to doodle on these circles.
You also need to prepare a ring; any recycled cover or ring will do. Tie three strings to the top of the ring, and tie them together to hang your mobile. Use a safety pin to poke holes in the doodled circles, and run a thread through each circle.
Hang the rainbow mobile where it will catch and reflect the light to show off its beautiful colors [1].
---
DIY Room Decor Tip #9 – Colorful Geometric Headboard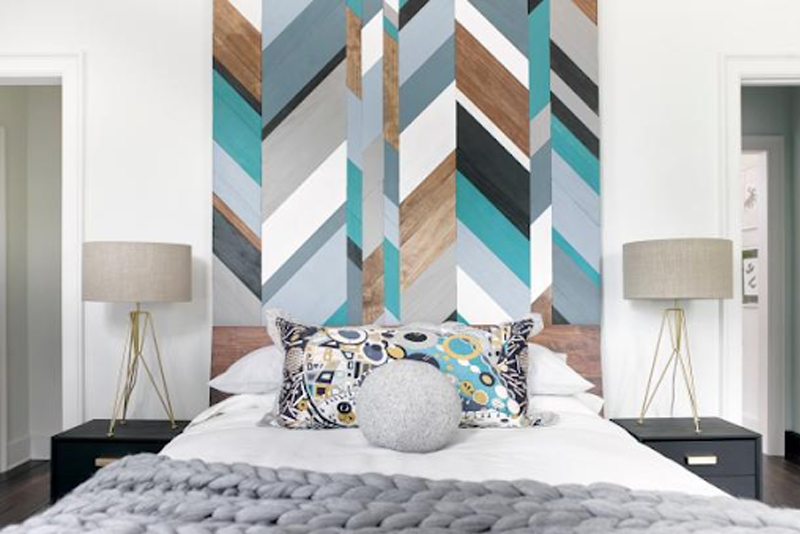 Making your own headboard is a great project to do over the weekend. Not only will this task make you feel artistic, it creates a focal point for the bedroom. You will need some foam sheets, a foam cutter, fine grit sandpaper or a sanding block, a yardstick, a spatula, acrylic paints, mounting squares, and a paintbrush.
Cut the foam sheets into different geometric patterns, then smooth their surfaces using sandpaper or fine grit sandpaper.
Mix the acrylic paint properly with a spatula before coating the shapes that you have made. Color these patterns using your choice of paint, then wait for them to dry before mounting.
Use this for your bedroom, living room, or kitchen. The uneven shapes are sure to give your wall an artistic flare [2].
Headboards are a great addition to any bedroom as they become the highlight of the room.
---
DIY Room Decor Tip #8 – DIY Tape Picture Frames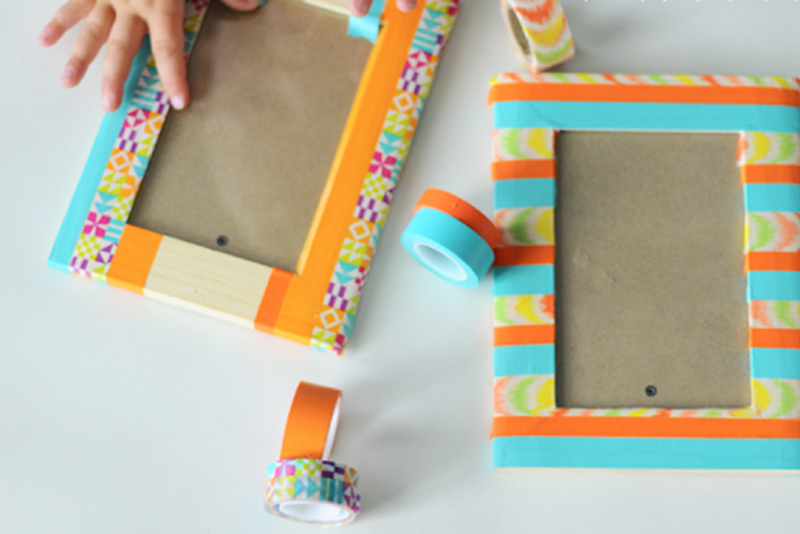 Moving to a dorm room is fun because of the new roommate and the decorations! Of course, one side of the room is all the space that is available.
A blank wall is a perfect canvas for pictures. If you are not allowed to nail picture frames or use mounting tape as they might damage the wall, add décor to your wall using different colored tapes. Use painter's tape, washi tape, double-sided tape, electrical tape and the like to hang your favorite photos in your room. This is an extremely simple DIY décor that will liven up any wall [3].
---
DIY Room Decor Tip #7 – DIY Decorative Pillows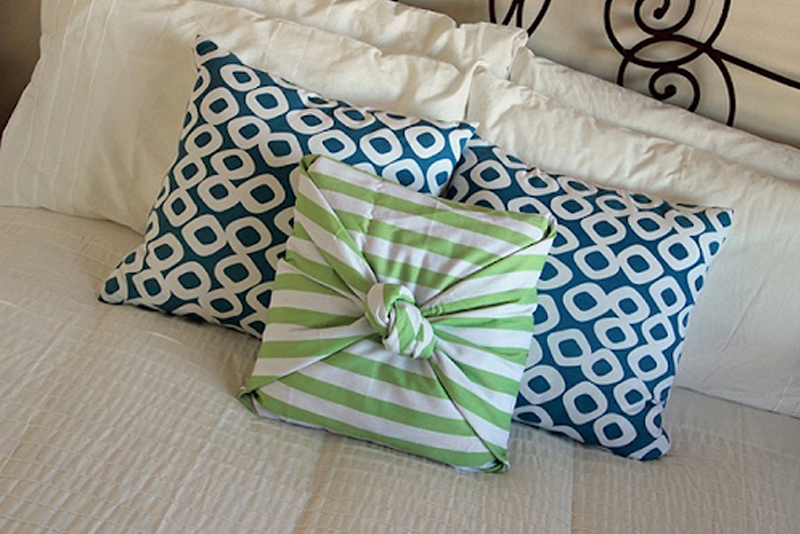 To make your living room more inviting, focus on the pillows that adorn your sofa and chairs.
Aside from choosing a decorative fabric to brighten up the area, add a little flair. Sequins, patchwork, and other accessories can be added using a hot glue gun. Try sewing or crocheting pompoms on the edges for a playful look [4]. Achieve that boho chic look by adding some stylish tassels to your pillows.
Working on the pillows in your living room may be the only step necessary to liven up the space. It's cheaper than doing a complete revamp of your space, and it will personalize your home.
---
DIY Room Decor Tip #6 – Fabric Wall Art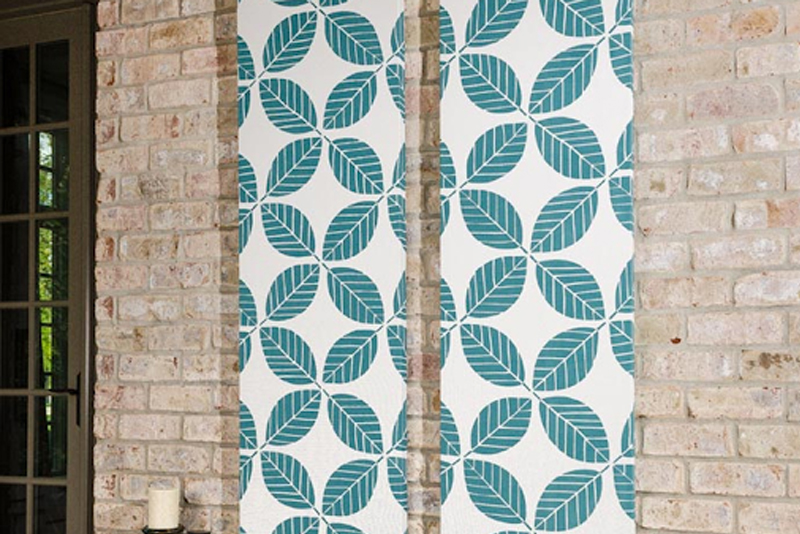 Fabric wall décor will make your wall come alive with the help of some inexpensive thrift store fabric.
More often than not, there is a blank wall in a home. It might be in the bedroom, kitchen, living room or den. Something as simple as transforming fabrics into wall art is guaranteed to make your space more interesting and not break the budget.
This colorful décor is quite easy to make. Buy some mounted canvases and fabrics that you want to see on your wall. Cut the fabric into squares that are a bit larger than the framed canvases. Staple the fabric on each of these blank canvases. Make sure that the fabric is stretched to prevent any unevenness or wrinkling.
This project achieves that DIY room décor while looking clean and professional [5].
---
DIY Room Decor Tip #5 – Palette Coffee Table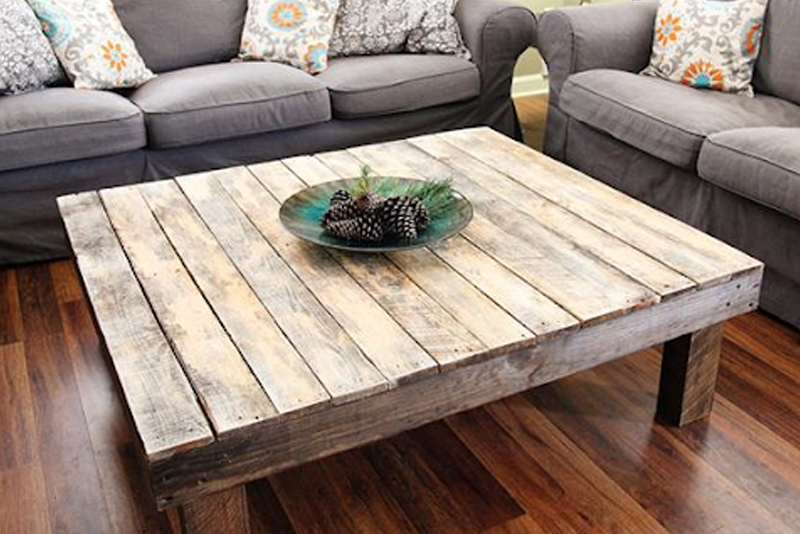 Making your own rustic décor is possible with the help of palettes obtained for free from your local hardware store. Palette boards are an easy to assemble and inexpensive way to create furniture pieces as they are quite versatile. You can mount one on a wall to use as a headboard for your bed or transform one into outdoor seating.
To create a coffee table, you need 2 palette boards for this project. If the palette has rough edges, smooth them with sandpaper before constructing the piece.
Once satisfied with the feel of the palette, start installing the palette boards using screws or nails. Staining or painting the palette creates a professional and beautiful finish, but you can leave it unfinished for a rustic look. Spray paint the palette for a unique look [6].
---
DIY Room Decor Tip #4 – Chalkboard Globe DIY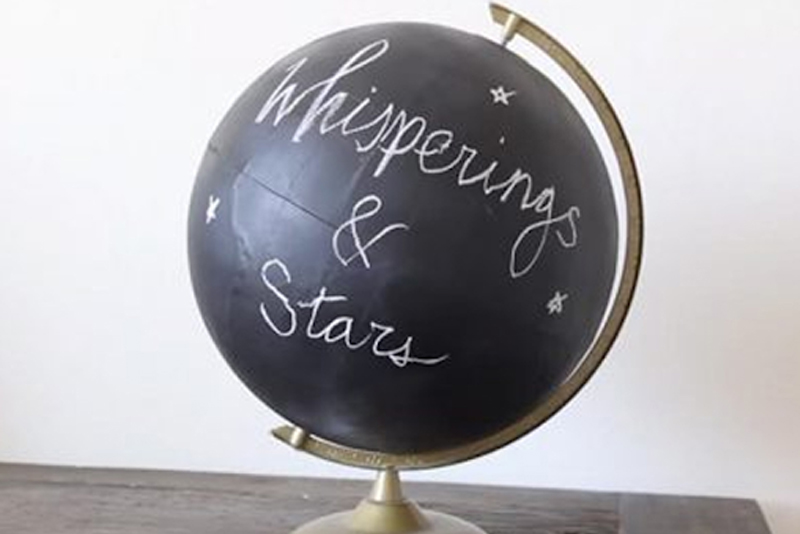 DIY projects are wonderfully transformative. Take for example an old globe. If it is just collecting dust in your attic or basement, it is time for an upgrade.
As the name denotes, a chalkboard globe is a handy addition to your home or bedroom. Write, erase and repeat on the chalkboard. Buy some chalkboard paint and paint the entire globe, taking care to avoid the stand or pedestal. Let it dry before using [7].
Display this unique piece in your craft area or kitchen.
---
DIY Room Decor Tip #3 – Add A Rug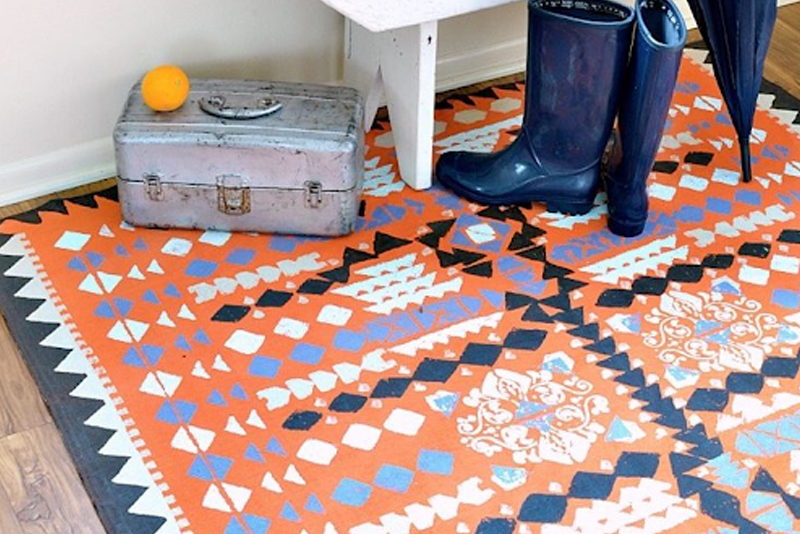 Be careful not to overlook the simplest of décor for your room. If you are not yet ready to tackle more complicated DIY projects, an easy option to renew and transform your current space is to get a large rug that fits under your bed and other furniture.
Rugs can be placed on top of carpets as long as you consider and choose the right colors and textures [8]. Make a rug on your own by using old t-shirts which you can cut and sew together.
---
DIY Room Decor Tip #2 – Air Globes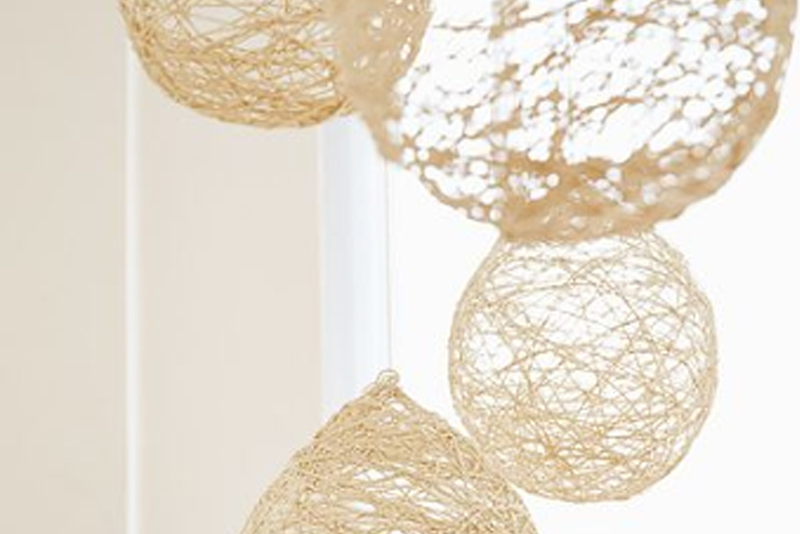 Aside from the chalkboard globe, another DIY project involving globes is the creation of air globes. This décor is perfect for a minimalist room or a room with limited floor space. Air globes provide a unique style to your bedroom, and the best part is that they are easy to construct.
You will need balloons and mod podge to complete this task. Dip a string in the mod podge, then wrap it around an inflated balloon. Once the string has dried a bit, pop the balloon. You will be left with a structured piece of art in a corner of your bedroom, living room or any space that needs a little something. Use different colors of thread to liven up the room [9].
---
DIY Room Decor Tip #1 – Glitter Jars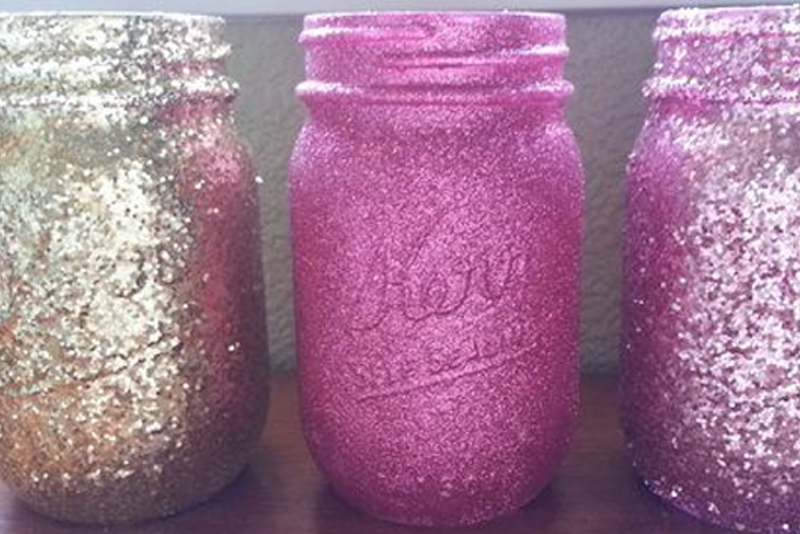 Something as simple as glitter jars can do a world of good because they are inexpensive to create and great for storage. Create a snazzy display of makeup brushes on your dresser with these simple storage solutions.
If you have jars that are not being used, cover them in glitter and use them as storage jars. Apply some glue on the glass before rolling it in the glitter of your choice. Cover the entire jar, then allow the glue to dry [10]. This DIY project is quick, plus it provides a fun and bright way to store makeup or jewelry.
For a different effect, use the glue to form shapes before adding the glitter.
There are plenty of DIY décor ideas that make decorating your space a more enjoyable and unique experience. The weekend is a perfect time to devote yourself to any DIY project. These bedroom decorating ideas do not require an expert craftsman or a hefty budget.
From something simple to the more complicated tasks, there is always a project available that will personalize and invigorate your space. Whether in the bedroom, living room, kitchen, dorm or guest room, these DIY ideas are guaranteed to be eye catchers.
You may also enjoy; DIY Murphy Bed – How To Easily Build In Just 15 Simple Steps
DIY Room Decor Resources:
[1]   Shutterfly; 55+ DIY Room Decor Ideas To Decorate Your Home.
[2]   Crafts On Fire; 31 Easy DIY Room Decor Ideas That Are Basically Magic, Hana.
[3]   DIY Projects For Teens; 75 Best DIY Room Decor Ideas for Teens, Stephanie Bulter, May 27, 2017.
[4]   DIY Projects; 21 DIY Room Decor Ideas for Crafters (Who Are Also Renters).
[5]   DIY Joy; 42 Adorable DIY Room Decor Ideas For Girls.
[6]   Home Stratosphere; 96 DIY Room Décor Ideas to Liven Up Your Home!.
[7]   Hey Hey Mandy Kay; Chalkboard Globe, January 17, 2014.
[8]   Good House Keeping; 26 Easy Bedroom Makeover Ideas That Will Make Your Space Look Brand New, Lauren Smith, October 26, 2017.
[9]   DIYs; These 50 DIY Room Decor Tutorials Will Help Transform Your Space In No Time!, Grace Lynne Fleming.
[10]   Girls' Life; DIY room decor.1