How To Refinish Furniture – Stripping furniture can be difficult. Not only does it require lots of physical labour, but it often also requires the use of toxic chemicals that can leave varying results. The good news is that you don't necessarily have to strip your furniture to restore it to its original look.  If you are wondering how to refinish furniture, here are a few things you can try out.
Take a good look at the pieces of furniture in your home to determine what steps you will need to take to restore them to their original glory. In the case of a wood furniture piece, applying mineral spirits on the surface will help reveal how your furniture will look without adding any varnish or lacquer. If it looks good after the application of mineral spirits, wipe the surface once more. Then apply an oil-based wipe-on finish. If the piece of furniture doesn't look the way you want after applying mineral spirits, you will need to take other steps to correct it [1].
Here's what you need to learn how to refinish furniture.

Apply Stripper
If you have a piece of furniture that you think needs to be refinished, use an aerosol spray paint stripper to lift the old finish from the wood. This is more convenient since you have control over the coverage, plus there is less chance of spilling. Leave the stripper on your furniture for 5 to 10 minutes. Remove the old finish using a scraper or another stripping tool. You may need to repeat this several times until the old finish is removed.

Sand It Smooth
Any remaining old finish can be removed by using a palm sander or sanding machine that is equipped with medium-grit sandpaper. Use this until the bare wood is revealed. Afterward, use a fine grit sandpaper that has a 200+ grit until you get a smooth finish [2].

Apply Sealant
The next step regarding how to refinish furniture is to apply a sealant. If your piece of furniture requires a filler to create a smoother effect, use it now. Select your filler based on the grain and cracks present in your wood furniture. Apply a sealant after the filler, before you move on to staining. The function of a sealant is to protect your wooden furniture and to create a base, so that you will be able to stain the wood without leaving streaks or blotches.  Apply a thick coat of the sealant and let it soak the wood. Wipe any excess sealant using a clean cloth. After the sealant has dried, use a fine grit sandpaper and sand the piece of furniture once more.

Reamalgamation
Finishes may have cracks and scratches which can create a crackling effect on the furniture piece in the long run. In order to repair your finish, you should try the reamalgamation process. Here, a solvent is applied directly to the affected area to buff imperfections. You will need to clean the furniture first, then choose a solvent. Choose a lacquer thinner on lacquer or go denatured alcohol for shellac. Varnish can't be reamalgamated. A natural bristle brush helps spread the solvent on the piece of furniture. The solution will look glossy at first but will become dull when finished where there are no cracks or scratches to be seen. You should buff the damaged area lightly using steel wool and going in one direction along the wood grain. You can bring out the extra shine on your furniture by applying hard paste wax following buffing.

Decide Whether To Stain Or Paint Your Furniture
Once the sealant is dry, the next step is to consider whether you will stain or paint your furniture. There are a few things that you need to consider. For example, if you have antique furniture, you might lean towards applying stain to retain its former glory. On the other hand, if the existing color has lost its appeal, furniture painting may be a logical choice [3].

Staining
When you apply stain, this will determine what color your furniture piece will look like when it is done. Staining is usually done to minimize the contrast between various wood varieties that are present in your furniture. For instance, you want your wooden coffee table to match with any end tables. Oil-based stains can easily penetrate into the wood without causing the grain to raise. However, it has a strong odor so it's best to do this outside. On the other hand, water-based stains are better for the environment and will be easier to clean as you can use dish soap and water. Start with a thin coat of stain using a medium-sized paintbrush or cloth. Then, let it sit for the stain to completely enter the wood. If you want a darker color, apply several layers of stain. Let the wood dry thoroughly [4].

Which Furniture Finish To Use
One of the factors that you need to know about how to refinish furniture is to determine what finish is best. There are different types of finish that you can opt for such as varnish, shellac, wax, penetrating resin, and lacquer.
Ask yourself the following questions when determining which finish is best for you
What is the look you want for your finished furniture piece?
How important is durability
With regards to durability, both varnish and penetrating resin are considered the most durable. Varnish can be tough to use, but the results are well worth the effort. On the other hand, penetrating resin can sink deep into the wood to create that natural look as well as feel. Oil delivers that natural finish, while shellac is known for its ability to dry quickly.
Whatever finish you choose to use on your furniture piece, make sure that you know how it should be applied and what painting tools you will need to apply it. If you have an antique piece, a furniture restoration company is highly recommended.
Related – DIY Furniture – Top 9 DIY Projects That Are Trending In 2018 & 2019
How To Refinish Furniture Resources:
[1]   Family Handyman; How to Refinish Furniture.
[2]   DIY Network; How to Refinish Wood Furniture.
[3]   Amish Outlet Store; Pro Tips on Refinishing Solid Wood Furniture: A DIY-er's Guide.
[4]   True Value; Strip And Refinish Furniture.
Summary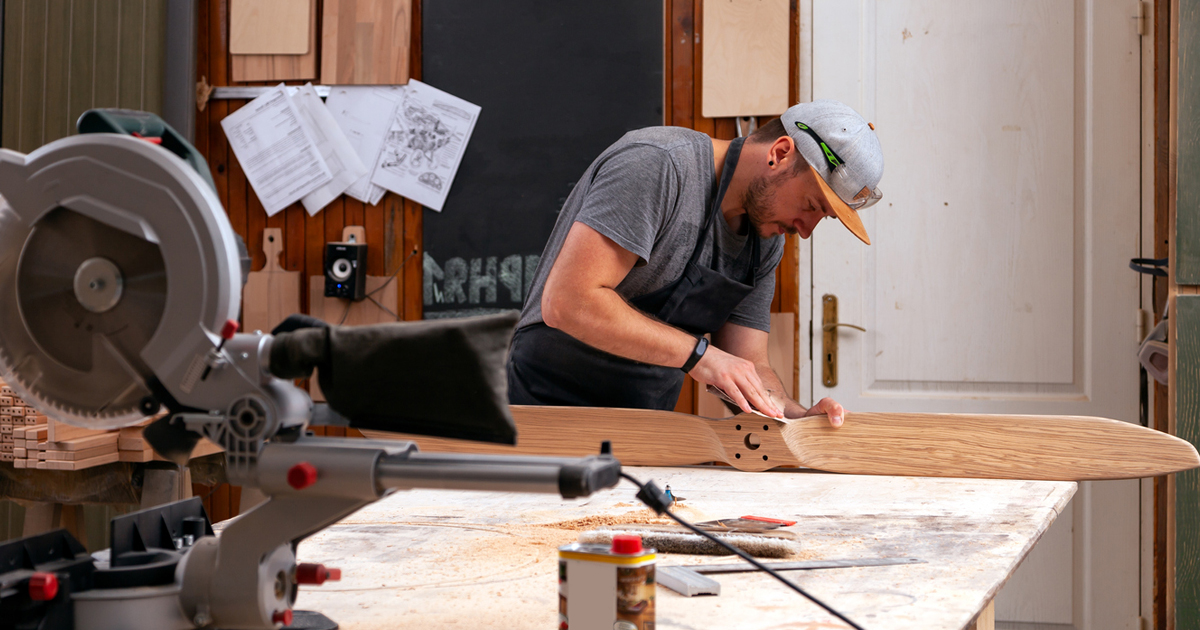 Article Name
How To Refinish Furniture – Step By Step Furniture Guide
Description
[QUESTION] How to refinish furniture? [ANSWER] Stripping furniture can be difficult. Not only does it require lots of physical labour, but it often also requires the use of toxic chemicals that can leave varying results.
Author
Sleep Team
Publisher Name
Tomorrow Sleep
Publisher Logo