Sleep Study Cost – Is a good night's sleep an elusive dream? Do you wake up just as tired as when you went to bed? It might be that you are suffering from a sleep disorder such as insomnia, sleep apnea, chronic obstructive pulmonary disease or restless leg syndrome. These can lead to daytime sleepiness, brain fog, and lethargy. While some of these symptoms are annoying, health care professionals are beginning to understand that others can be life-threatening. Sleep studies help doctors diagnose the disorder so that the correct treatment can be prescribed.
What Is A Sleep Study
Sleep Study Cost
Pros and Cons Of Home Sleep Apnea Test
Other Sleep Studies

What Is A Sleep Study?
A sleep study (polysomnogram) is often conducted to test whether a patient is suffering from a sleep disorder.  Typically, they require patients to stay overnight in a sleep center or laboratory where they will be monitored electronically as well as visually. Although sleeping in a lab can seem awkward, it is usually a necessary part of testing to check if you have a sleep disorder [1].
What Is A Sleep Study
Sleep Study Cost
Pros and Cons Of Home Sleep Apnea Test
Other Sleep Studies

Why Take A Sleep Study?
Sleep studies are done when a person experiences difficulty sleeping to the point that it disrupts their daytime routine. People who struggle with snoring are one example of those who would visit a sleep center. In this case, a doctor will work with the patient to determine if a sleep disorder, such as sleep apnea could be an issue.
Sleep apnea can have serious effects as a result of disrupted breathing which often results in sufferers waking up throughout the night. There are three types of sleep apnea.
Central sleep apnea (CSA): the brain does not send the correct signals to the muscles that control breathing.
Obstructive sleep apnea (OSA): throat muscles relax obstructing airway flow.
Complex sleep apnea syndrome (mixed sleep apnea): Apnea that is a mix of obstructive sleep apnea and central sleep apnea.
Obstructive sleep apnea or sleep apnea OSA is the most common form of sleep apnea. Within each of the three types of apnea, a person may experience symptoms that range from mild to severe. Treatment usually varies according to the type and severity of the sleep apnea. Undiagnosed apnea can cause high blood pressure, depression, heart failure, irregular heart rhythms, and even strokes [2].
A doctor may make a diagnosis of sleep apnea or another sleep disorder after a person undergoes a sleep study in a special lab or sleep center. A non-invasive test is conducted during an overnight stay in which you are attached to an EEG that monitors your REM and NREM sleep. It also measures oxygen saturation levels, eye movements, blood, heart rates, breathing rates, body movement, and snoring [3].
If you're worried about being able to fall asleep in a clinic, you may be relieved to know that the room you will sleep in will be made dark and comfortable and you can even bring your favorite pair of pajamas. Although you are hooked up to sensors, they usually don't impede your movement throughout the night. Still worried about not getting a good night's sleep? The test does not require a full night's sleep to gather the required data. A registered polysomnographic technologist will conduct the test. Afterward, your doctor will analyze the results and recommend appropriate treatment [4].
What Is A Sleep Study
Sleep Study Cost
Pros and Cons Of Home Sleep Apnea Test
Other Sleep Studies

Sleep Study Cost
It's natural to wonder how much does a sleep study cost. Admittedly, these studies can be pretty pricey. Insurance coverage varies. Your health insurance company may cover these studies but you should check the specifics of your insurance company. First, ask your doctor the exact type of test you will be taking.
Then, contact your insurance company. Some of the questions you should ask are:
If you need a prescription
If you need to go to an in-network provider
If there are any out-of-pocket expenses for in-lab sleep studies (the price can vary widely, such as from $500 to $3,000) [5]
If you need to undergo an in-home sleep test (HST) first
Variables include:
Location
Specific insurance coverage,
Specifics of the insured ie; how much more of the deductible you will owe [6]
What Is A Sleep Study
Sleep Study Cost
Pros and Cons Of Home Sleep Apnea Test
Other Sleep Studies

Pros And Cons Of Home Sleep Apnea Test
Some insurance providers prefer their clients to try a home sleep apnea test before an overnight visit at a lab.
Pros:
They are cheaper. Often, an insurance company will first opt for more economical home sleep apnea tests as the first line of action before testing in a clinic. The average rates of an in-home sleep testing or HST range from $300 to $600 [7]  This can vary depending on your insurance.
Patients feel more comfortable. It's understandable that some patients have trouble sleeping in a different place while being monitored by a technician.
Cons:
It is not appropriate for patients who have severe sleep apnea. The problem with at-home testing is that it has a limited scope which is why this testing is advisable to patients who are suspected to have severe sleep apnea are tested in a lab.
It's not as detailed as taking polysomnography. At-home testing equipment only measures your breathing only and not your actual sleep. This means that the results may be falsely negative or inconclusive. Patients who have OSA tend to breathe through the mouth which can affect the signals the machine is receiving.
It's not applicable to everyone. Those who have pre-existing conditions, like heart failure, lung disease, RLS or restless leg syndrome, may not be able to use home testing for their sleep condition [8].
What Is A Sleep Study
Sleep Study Cost
Pros and Cons Of Home Sleep Apnea Test
Other Sleep Studies

Other Sleep Studies
There are additional studies that may be ordered whether you have apnea or other sleep disorder. Here are some that your doctor may use to determine the best treatment:
Cpap Titration Study. This test usually follows a polysomnography in which the person is diagnosed with obstructive breathing, such as obstructive sleep apnea. The titration study will help a technician calibrate a CPAP machine to match the patient's needs if such a machine is needed. The same equipment in a polysomnogram is used but it will also require the patient to have a CPAP machine attached to them while they are sleeping to determine their response to the treatment. How much does a sleep study cost? The cost varies with the technology fee costing approximately $4,000 and the physician's fee around $1,200. The CPAP titration test takes place in a lab.
Multiple Sleep Latency Test. Another test that may be recommended is the multiple sleep latency test or MSLT. This test is designed to determine how sleepy you become at night and whether the breathing apparatus or machine is working for you. An MSLT often follows a polysomnogram and it will test whether you fall asleep during the treatment and determine which sleep stage you're in. During MSLTs you will be given 5 20-minute nap times that are spaced 2 hours apart so the technician can monitor your eye movements as well as brain activity. This is often used to determine if the patient has narcolepsy. This sleep study cost varies depending on the sleep technician and physician fee. It always takes place in a lab.
Wakefulness Test. The wakefulness test is a sleep study conducted during the daytime that will determine how alert you are during the day and test your ability to maintain wakefulness. This study is typically conducted after a polysomnogram to find out whether your sleepiness is a safety issue. In this test, the patient tries to remain awake while lying in a bed in a dimly lit room. This test is critical in patients who have daytime sleepiness. This study takes place in a lab.
What Is A Sleep Study
Sleep Study Cost
Pros and Cons Of Home Sleep Apnea Test
Other Sleep Studies

A Last Word About Sleeping Studies
A good night's sleep shouldn't be a luxury. Yet, 50-70 million US adults suffer from a sleep disorder. For those who suffer from sleep apnea, snoring isn't only disruptive but also, obstructive breathing can be dangerous.
Many try to use sleep medicine to self-medicate. Often is not only ineffective but dangerous. Obstructive breathing, restless legs, or anything else that prevents a good night's sleep over time needs an accurate diagnosis. At the very least, a sleep disorder requires a visit to the doctor and potentially, a visit to a sleep center. The costs incurred will include those of a physician, sleep technician, and equipment so it's important to be familiar with your health insurance and specific insurance coverage. Your insurance may require specific documentation prior to testing. It's important that you work closely with your physician and insurance company to keep costs at a minimum. It takes more than a correct diagnosis for proper treatment.
Sleep Study Cost Resources:
[1]   Very Well Health; What Is An Overnight Sleep Study (Polysomnogram)?, Brandon Peters, MD, October 08, 2018.
[2][3][4]   National Sleep Foundation; How Does a Sleep Study Work?.
[5][6][7]   Alaska Sleep; Alaska Sleep Education Center, Kevin Phillips, September 08, 2014.
[8]   University of Michigan, M Health Lab; When Is a Home Sleep Apnea Test Appropriate?, Kevin Joy, March 18, 2016.
Summary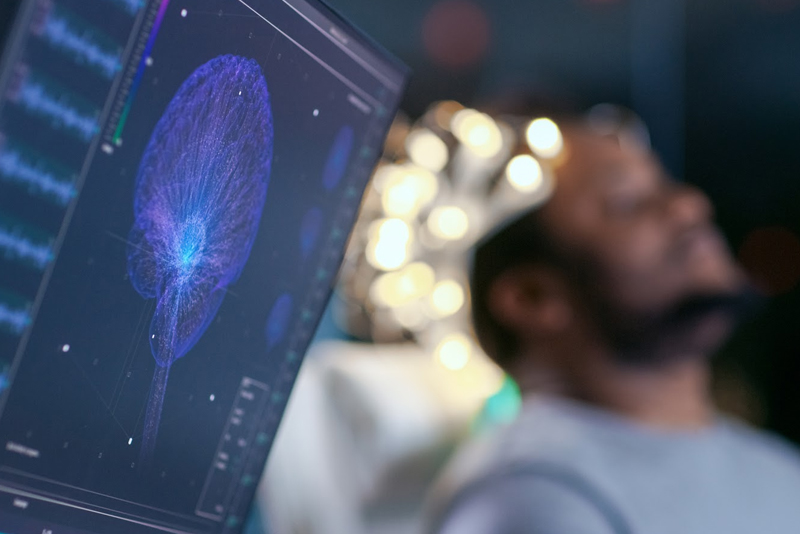 Article Name
How Much Does A Sleep Study Cost? Understanding The Process & Costs
Description
[QUESTION] How much does a sleep study cost? [ANSWER] If there are any out-of-pocket expenses for in-lab sleep studies (the price can vary widely, such as from $500 to $3,000).
Author
Sleep Team
Publisher Name
Tomorrow Sleep
Publisher Logo