What Is A Platform Bed – We all need a good mattress to ensure a good night's sleep and mattress manufacturers have come up with new designs and styles to address every type of sleeper. From memory foam to spring and hybrid designs, there's a whole world of beds to choose from, but before you consider a mattress you need to find out what is the best bed frame for you. This is where the platform bed comes into play.  What exactly is a platform bed? It is a simple bed frame that can be made from different materials. Platform beds are unique in that they provide adequate support to all kinds of mattresses without the use of a box spring. There are three types of platform beds: flat, profiled, and slatted. What's great about these beds is that they are not limited to basic designs. You will find that some platform beds even come in eclectic and unique styles to suit your personal preferences.

Platform Bed History
It's not clear exactly when the platform bed was first invented. Based on the basic description of the platform bed, which is a bed that can be used without a box spring, many bed frames fall into this category. Most of us assume that this type of bed is just a flat, solid surface that we use for sleeping, but platform beds can be made of leather, rope, wood, or even bone slat bases (which were used for centuries).
The platform bed is closely linked to the development of the modern bed. Put simply, our ancestors used to sleep on the ground. Once they created a wooden framework that elevated them from the ground, the bed frame was invented.

What Is A Platform Bed Frame?
How will you be able to determine between a platform bed frame and a traditional bed frame? Here's what you need to know:
Traditional bed frame
Conventional bed frames have been designed with the use of box springs to provide additional support for mattresses. Box springs add height to your bed — perfect for those who have a hard time getting in and out of bed.
Platform bed frame
Platform bed frames remove the need for a box spring. This means that the height of your bed is likely to be a bit closer to the ground. You can find a design of your choice to fit any bedroom decor. From minimalist beds to mid-century modern platforms, there's a plethora of to upholstered platform beds to choose from. What's great about the platform bed frame is that it is relatively cheap compared to traditional beds which require you to purchase an additional box spring. Platform beds are easy to put together and many variations include a headboard. A good amount of under-bed storage is also available with these beds. However, for some, platform bed frames may not offer the support that box springs afford. The choice of a good mattress can ensure a good night's sleep.

What Are The Different Types Of Platform Beds
Now that you know the answer to the question, "what is a platform bed," you're probably wondering what sizes of platform beds are available on the market. The good news is that there there's a platform bed for every standard bed size, including twin, full, queen, and king sizes. You can even get California king size platform beds, perfect for those who need extra leg space.
Which style is the most popular? The most common style of platform bed is the legless, boxed type bed frame which has a slightly recessed look to it that prevents your mattress from moving around. It is also possible to find a bed frame that is completely flat, extra-wide or simply sleek, a look that's common along many Japanese designed platform beds.
How can you choose which platform bed is best for you?
Here are some options to consider:

Wood Platform Bed
If you are looking for a durable and firm bed frame, this one is perfect for you. It offers resistance to damage plus it can take on the weight of any mattress, whether it's all foam or hybrid. Often wooden platform beds have wooden bed slats.

Metal Bed Frame
Another option to consider is a metal bed frame. They are strong and sturdy. Steel and iron are the more common options, but thin, lighter metal is often chosen.

Particleboard Bed Frame
Particleboard bed frames, as well as MDF or medium-density fiberboard beds, are popular choices due to their affordability. Although these types of bed frames are easy on the pocket, they don't offer much in terms of durability or longevity. Still, they offer enough sturdiness than beds made from wood veneer or laminate.

Why Choose A platform Bed Then?
There are several reasons why investing in a platform bed is beneficial to you. Here are a few things to consider:
No need to use spacers
One advantage to using platform beds is that there is no need for an additional foundation or box spring because the platform frame is a solid foundation. If you want to keep your mattress aerated, slatted bases are highly recommended.
Natural look
Low profile platform bed frames are popular as they evoke an Eastern world vibe in your bedroom. The rolling motion that you feel when you get off your bed can lead to a morning stretch that can help you get energized and ready to start your day.
Strong and durable
With platform bed frames, you don't have to worry about mattress sagging. If you choose a slatted bed frame, make sure that it is solid and thick enough to support the mattress that you are using combined with your weight.
These are just a few types of platform beds that you should consider if you are in the market for a bed frame to use for your bedroom. As always, it's important to do your research first to get the best value for your money.
Summary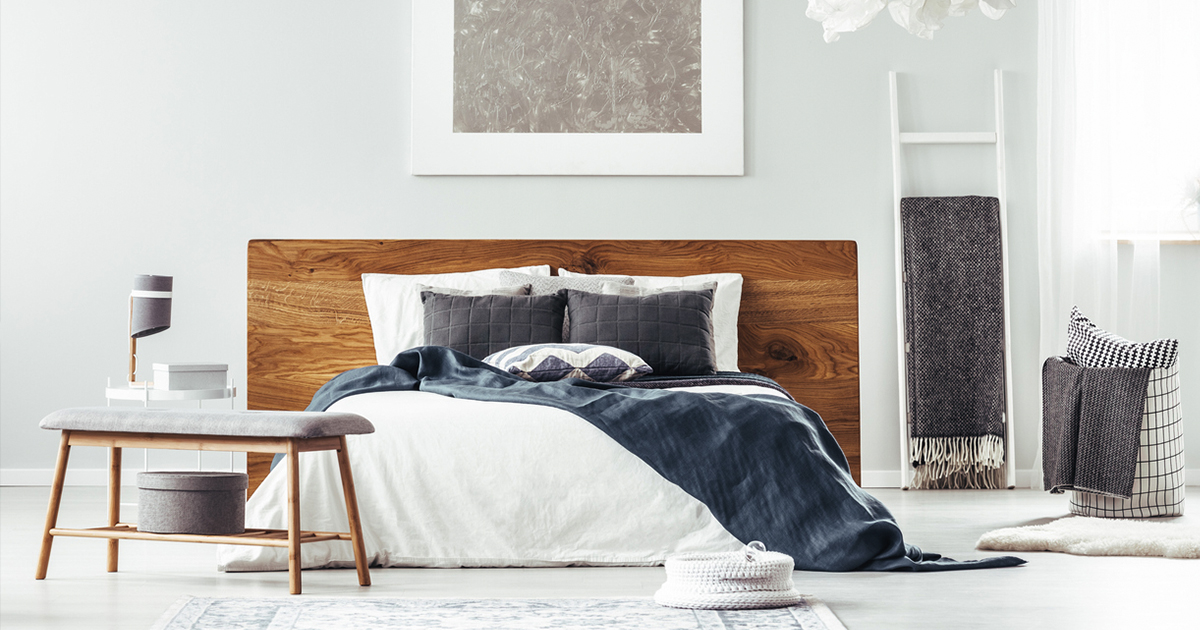 Article Name
What Is A Platform Bed? Understanding This Simple Bed Frame
Description
[QUESTION] What is a platform bed? [ANSWER] A platform bed is a simple bed frame that can be made from different materials. Platform beds are unique in that they provide adequate support to all kinds of mattresses without the use of a box spring. There are three types of platform beds: flat, profiled, and slatted.
Author
Sleep Team
Publisher Name
Tomorrow Sleep
Publisher Logo