Sleep is a precious commodity infringed upon by time constraints, work and lifestyle choices, but the bedroom has always been a safe haven. According to a National Sleep Foundation poll, 92% of dreamers think that a comfortable bed is essential to sweet dreams and restful sleep. If you want to improve your comfort zone start with your sleep centerpiece — a new, pocket coil mattress.
---
Benefits of a Quality Hybrid (Pocket Coil Mattress)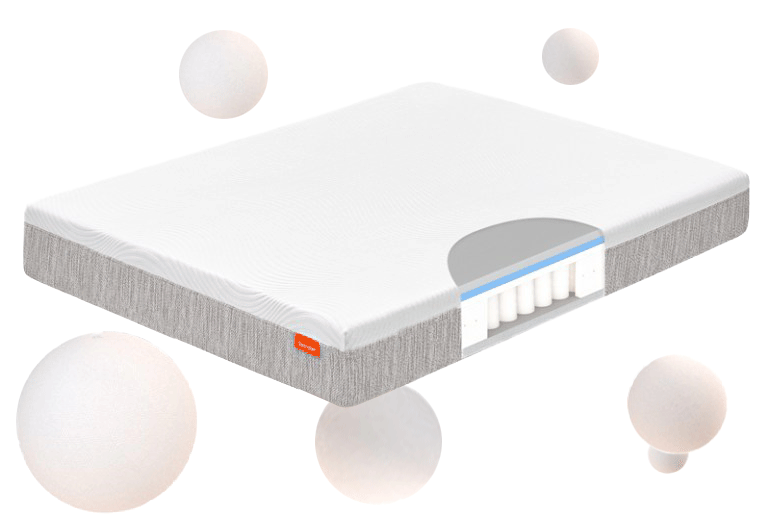 Sleep is a pillar of wellness, along with diet, exercise and mindfulness, and with more and more people approaching slumber as an essential part of their health, sleep companies are responding with new innovations, faster than ever before. Today, the king of comfort is the pocketed coil hybrid mattress, a durable dynamic sleep setup that gives you the support you need for your deepest sleep yet.
Invented nearly a century ago [1], the pocket coil mattress has come a long way from the engineer's draft board, adopting the cooling technology, advanced motion-isolating features, and pressure-relief like never before.
---
Pocketed Coils 101
Underneath the stretch knit covering of a pocketed coil mattress lay several layers of fiber and latex cushioning and foam. At the very bottom of that thick mattress are coils or springs of tempered steel which have been fitted into individualized pockets or socks. These pockets are then sealed and integrated with their neighbors until they construct a rectangular unit.
Each unit is uniquely constructed to support certain parts of the mattress. This is the backbone of all pocket spring mattresses.
What makes pocketed coils the ultimate tools in mattress technology and luxury?
---
#5 – Individualized Support

As Tomorrow Sleep, one of the world's leading pocket coil mattress manufacturers, explains, "every coil is expertly crafted from durable high-carbon steel and flexes separately for head to toe support." The result is a stabilizing structure designed to support each of your sleeping positions and reduce motion transfer between you and your sleep mate.
This stabilizing structure means that you can sleep comfortably regardless of your partner's needs. Tomorrow's springs move independently allowing for individualized support while the separate, pocketed coils allow the mattress to follow the contours of your body.
Another benefit of pocketed coils is the marked decrease in "rolling effect". The rolling effect includes rolling together, rolling towards a heavier partner or rolling off the bed. Pocketed coils also minimize disturbances, for example: if one partner wakes in the middle of the night.
---
#4 – Tension Matters When Designing A Pocket Coil Mattress
Coil tension is generally categorized into soft, medium and firm. Pocketed coils are grouped based on these tensions into units, and these units make up the mattress.
Pocket coil units located near the feet may be made of more responsive springs while units in the center may be softer or firmer depending on how the manufacturer plans to market the mattress. Additionally, the bed will react to how your body is moving — that's the beauty of pocketed coils.
You can choose the degree of mattress support you need depending on your tastes or medical requirements. If your back needs firm support to prevent pain, pocketed coils can give you that. Shoulder and neck issues? Choosing a pocket coil mattress may be the answer.
---
#3 – Light and Luxury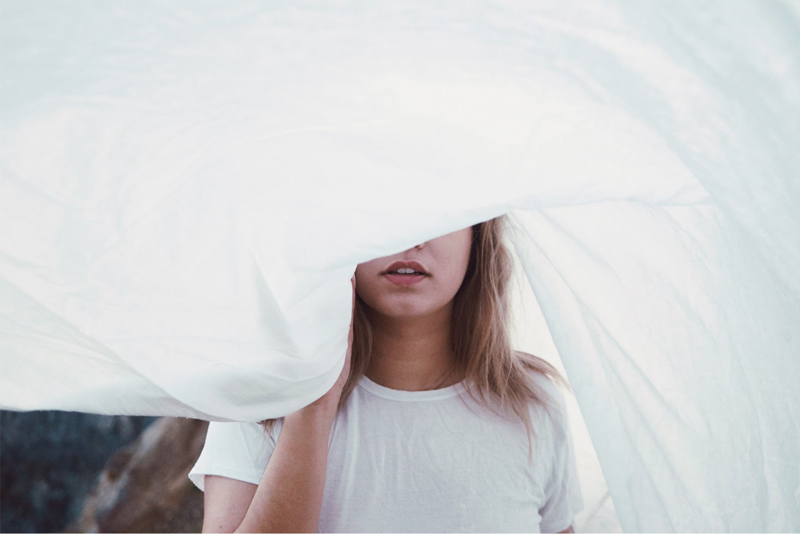 As mentioned, underneath the mattress are plush cushioning and luxurious padding to give you the softness that weary bodies crave at the end of the day. On top sits the indulgent, beautiful fabric which creates a sleek and elegant design. These luxury mattresses ease and comfort the body and please the eyes. Pocketed coil mattresses are an investment in health, well-being and general peace of mind.
---
#2 – Cool Comfort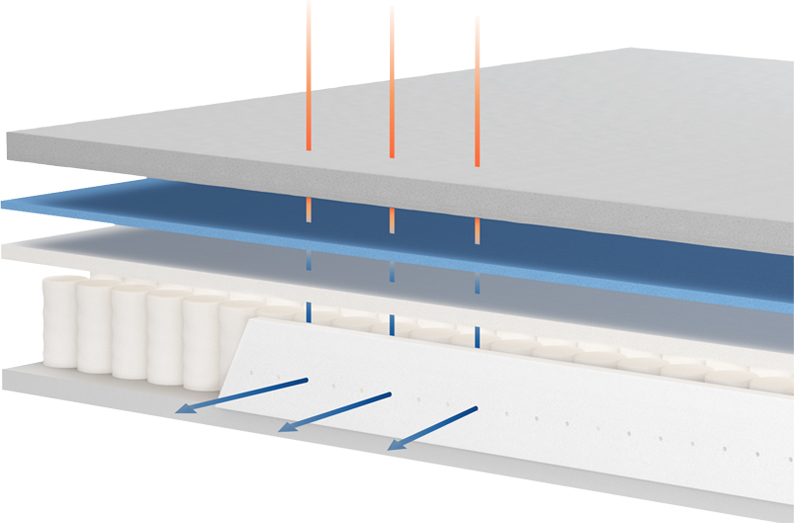 Air flows smoothly in between the sealed coils making for cool mattresses which is an asset during the summer season. Top-of-the-line mattresses such as Tomorrow Sleep's Hybrid Mattress include premium memory foam that helps pull the heat away from the body so you can sleep cool.
---
#1 – Dreams and Durability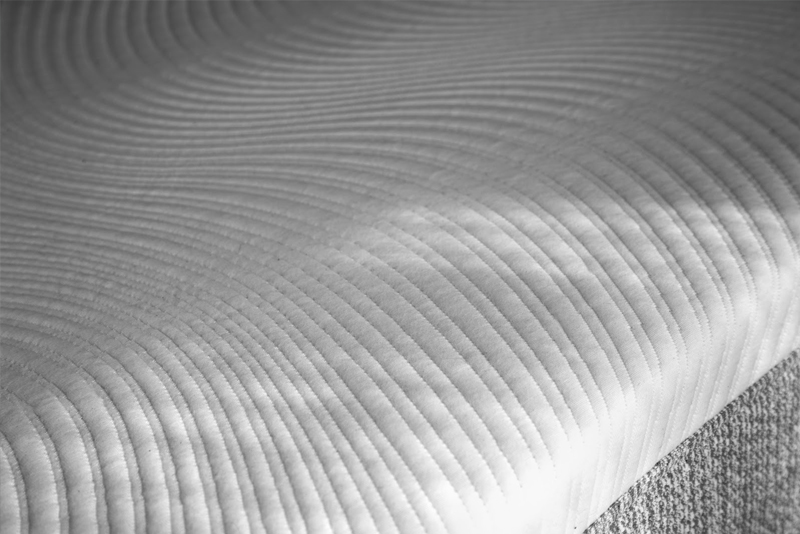 Good physical health contributes significantly to mental well-being. You're not going to build your house on sinking sand, so why sleep on a lumpy mattress that will add to your discomfort? Think of it as a personal investment in yourself. The very construction of pocketed coil mattresses allows for years of comfort and sweet dreams.
Pocket Coil Mattress Resources;
[1]   Cotton Co; History Of Pocket Spring.
Summary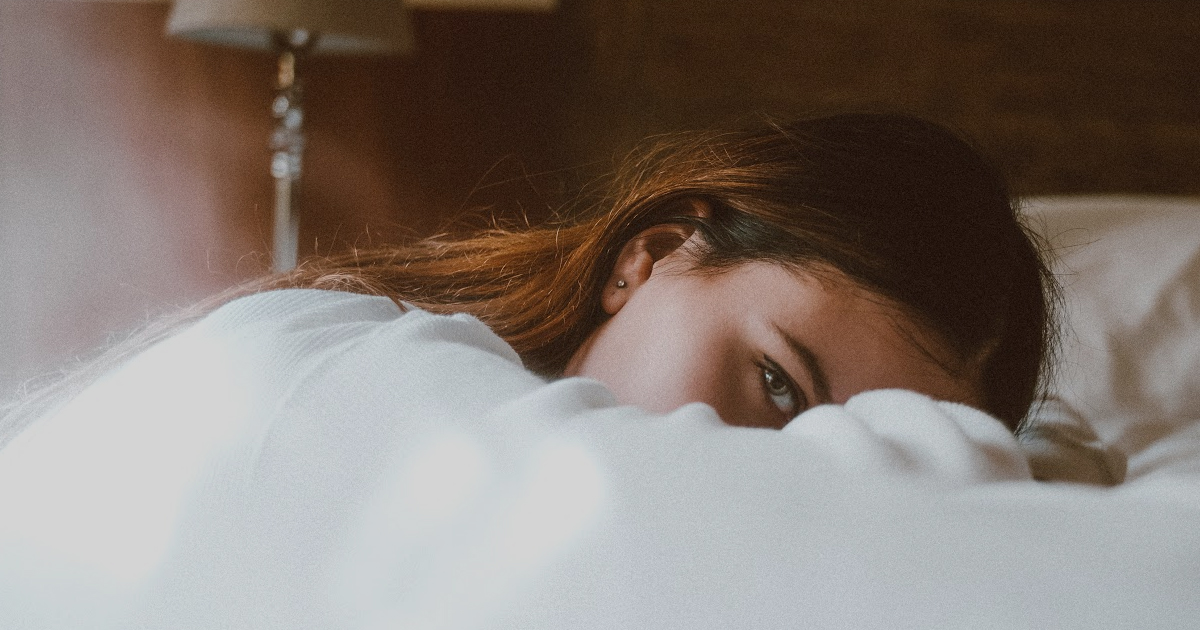 Article Name
Pocket Coil Mattress – 5 Immediate Benefits Of A Hybrid Mattress
Description
Q: Who makes the best pocket coil mattress? A: Top-of-the-line mattress, Tomorrow Sleep's Hybrid Mattress includes premium memory foam that helps pull the heat away from the body so you can sleep cool.
Author
Sleep Team
Publisher Name
Tomorrow Sleep
Publisher Logo